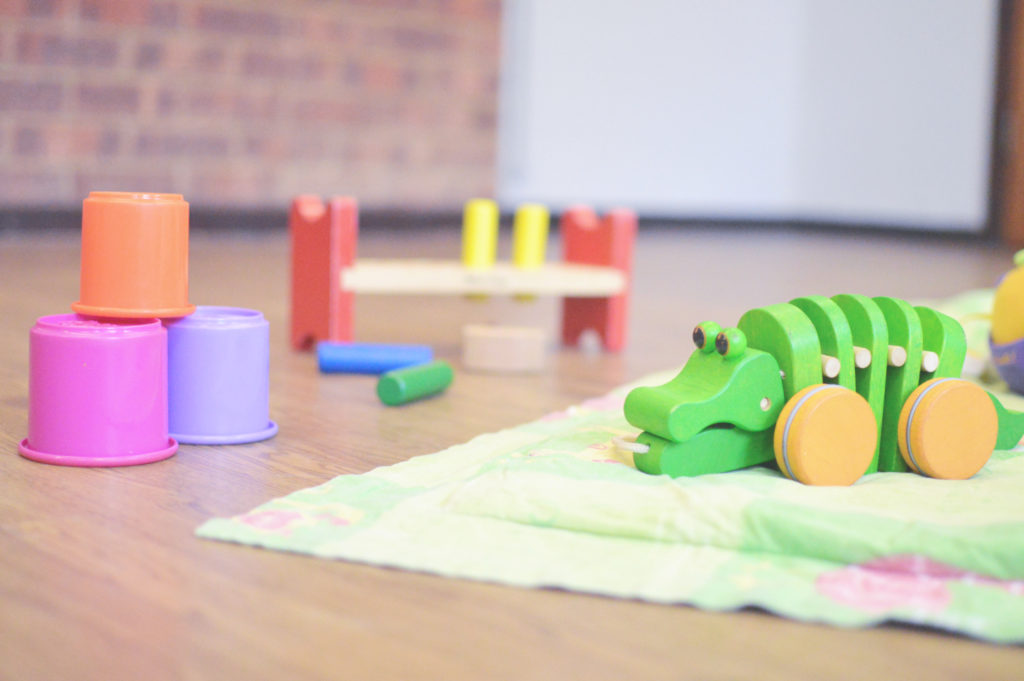 We are currently unable to offer a crèche for our classes due to current restrictions.
---
Our Crèche was created in 1992 to give local young mums the opportunity to exercise while their little ones could be looked after in a safe and caring environment without a huge cost to families.
Currently our crèche is on Tuesday and Wednesday mornings between 9.30 and 10.30. Both of these sessions are suitable for Post natal mums as Maggie and Claire lead these classes.
The Crèche is Managed by Liz Tower and can accommodate up to 8 children from six weeks to pre-school age. All of our Crèche carers have a current paediatric first aid training certificate which is updated annually and a DBS which is continually updated.