Class timetable has changed . Classes are shorter and smaller to accommodate everyone safely and to give us time to deep clean before and after.
All of our classes offer the opportunity to adapt the content to suit most abilities and fitness levels.
Please contact us before you join our classes. Some  of our classes are fully booked 
Cardio Dance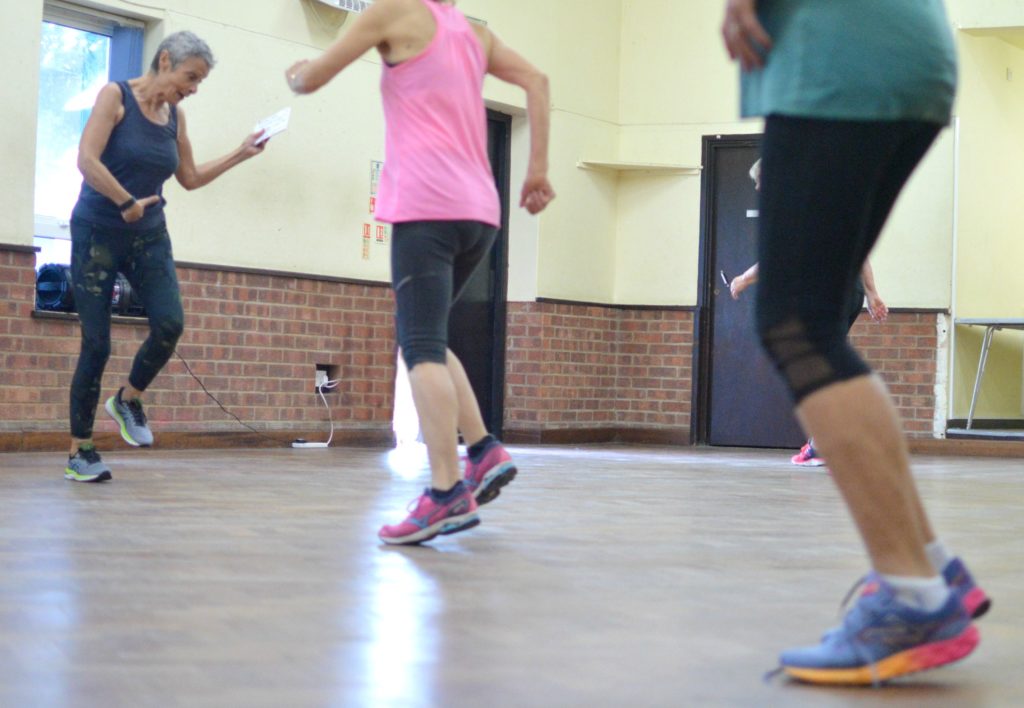 Monday, Tuesday & Wednesday mornings (9.30-10.15) at St John's Community Centre with Claire.
Monday evenings (7.15-8.00 and 8.15-9.00) at Highbury Infant School with Claire.
Saturday mornings (9.30-10.15) at Highbury Infant School with Ruth.
A high energy class set to music. The hi/low aerobic component is around 35/40 minutes long. Due to our expertise and experience we can adapt all classes to suit any fitness level. The second part of this class concentrates on core fitness with Pilates based exercises.
Fitness Pilates
Tuesday morning (10.30-11.15) & Thursday afternoon (1.15-2.00) at St John's Community Centre with Ruth.
Wednesday mornings (10.30-11.15 and 11.30-12.15) at St John's Community Centre with Maggie.
Thursday Evening (6.15-7.00 and 7.15-8.00) at Highbury Infant School with Maggie. 
A functional approach to the more traditional Pilates. It still applies the main principles of Joseph Pilates but involves more functional movement for everyday life.
Fitness Pilates will improve overall body strength with the main emphasis on back and core muscles. It will help improve posture, create good habits, mobilise your joints and increase flexibility. Fitness Pilates is not remedial or therapeutic.
Circuits
Wednesday evening (7.00 -7.45 and 8.00-8.45) at Highbury Infant School with Claire.
Thursday morning (9.15-10) at Walsworth Community Centre with Claire. 
Circuit training is a fun fast paced class where we perform an exercise for around 45 seconds to a minute before moving onto the next exercise. There are around 6 to 8 stations (exercises) positioned around the hall and the instructor will time each station and then move everyone on at the same time. We alternate aerobic stations such as skipping & high knee's with strength exercises such as squats and bicep curls for strength and body conditioning.
Once you have completed all exercises then we may start the "Circuit" again depending on the class format.
There are low and hi-impact options for each station which makes it a great class for most abilities.
Our class is 45 minutes long and includes a warm up and cool down with stretches. There are one or two "Mat" based exercises that we'll all do together in a group so that we can ensure you are exercising safely and with good but challenging technique.
We are continuing to zone areas for Covid security so Circuits will not be moving around the room until we are considerably further forward in the right direction with Covid. This will not impact on the effectiveness of this or any of our classes.